The sunflower is the national flower of Ukraine and a symbol of peace. This is one of the flowers from my garden last year.
Dear Members and Friends in the Presbytery of Southern New England,
Like all of you, I have been horrified and brought to both tears and stunned silence this last week as I have helplessly watched the unfolding nightmare of war in Ukraine. I am also remembering the people of Iraq, Afghanistan, Syria, Yemen, and so many other places around this world who have suffered at the hands of illegal and immoral "war." These are not the things God wants for us. Our God of love sent Jesus, Prince of Peace, to bring salvation to the world so that all would have life abundant. War, violence and militarism is antithetical to the vision and reign of the God who we claim faith, allegiance and discipleship in. The brokenness of the world is before us once again. We pray for the Holy Spirit to intercede and to bring an end to the horror being inflicted upo innocent people and communities.
The Presbyterian Church (U.S.A.) provides a peacemaking lectionary for use for the whole church. Last week's theme as this unjust war began was "Peace in the Midst of Tribulations." The two psalms for the week, Psalm 27 and Psalm 121 offer us words that we can pray over the people of Ukraine and Russia from wherever we are. I have struggled to find the right words and find that these Psalms provide comfort, strength, faith and solace in this time:
Psalm 27
1 The Lord is my light and my salvation;
    whom shall I fear?
The Lord is the stronghold[a] of my life;
    of whom shall I be afraid?
2 When evildoers assail me
    to devour my flesh—
my adversaries and foes—
    they shall stumble and fall.
3 Though an army encamp against me,
    my heart shall not fear;
though war rise up against me,
    yet I will be confident.
4 One thing I asked of the Lord,
    that will I seek after:
to live in the house of the Lord
    all the days of my life,
to behold the beauty of the Lord,
    and to inquire in his temple.
5 For he will hide me in his shelter
    in the day of trouble;
he will conceal me under the cover of his tent;
    he will set me high on a rock.
6 Now my head is lifted up
    above my enemies all around me,
and I will offer in his tent
    sacrifices with shouts of joy;
I will sing and make melody to the Lord.
7 Hear, O Lord, when I cry aloud,
    be gracious to me and answer me!
8 "Come," my heart says, "seek his face!"
    Your face, Lord, do I seek.
9 Do not hide your face from me.
Do not turn your servant away in anger,
    you who have been my help.
Do not cast me off, do not forsake me,
    O God of my salvation!
10 If my father and mother forsake me,
    the Lord will take me up.
11 Teach me your way, O Lord,
    and lead me on a level path
    because of my enemies.
12 Do not give me up to the will of my adversaries,
    for false witnesses have risen against me,
    and they are breathing out violence.
13 I believe that I shall see the goodness of the Lord
    in the land of the living.
14 Wait for the Lord;
    be strong, and let your heart take courage;
    wait for the Lord!
Psalm 121
1 I lift up my eyes to the hills—
    from where will my help come?
2 My help comes from the Lord,
    who made heaven and earth.
3 He will not let your foot be moved;
    he who keeps you will not slumber.
4 He who keeps Israel
    will neither slumber nor sleep.
5 The Lord is your keeper;
    the Lord is your shade at your right hand.
6 The sun shall not strike you by day,
    nor the moon by night.
7 The Lord will keep you from all evil;
    he will keep your life.
8 The Lord will keep
    your going out and your coming in
    from this time on and forevermore.
We also began our Lenten Journey to the Cross this week. Our antiracism consultant, Jessica Vasquez Torres, offered this devotion in UnBound: An Interactive Journal on Christian Social Justice for Ash Wednesday on the mujerista theologian, Ada Maria Isasi-Diaz's concept of La Cotidiano which translates as the "everyday living." What is our everyday discipleship, and how can we transform this for the time that we are in? Jessica's powerful devotion for Ash Wednesday offers ideas and inspiration for personal and community discipleship transformation for this season. Thank you Jessica for your powerful words.
Let us join our whole hearts for peace and for a cesation of violence in all its forms. We know who our Savior is. We know what his teachings are. We know who we are called to be and what type of world we are called to join God in creating. A place of sacredness of all life, a place of peace, a place where war is no more.
Below are links to information about how to give, how to act and our mission personnel in the region from our national church office.
As you move into this Lenten Season may peace be your guide.
Blessings,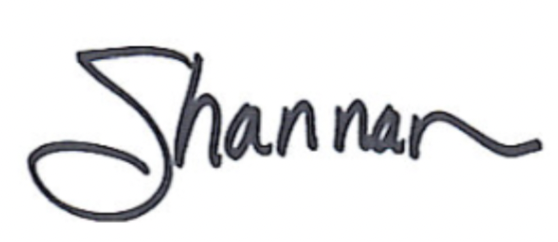 Rev. Shannan R. Vance-Ocampo, General Presbyter